Along the Track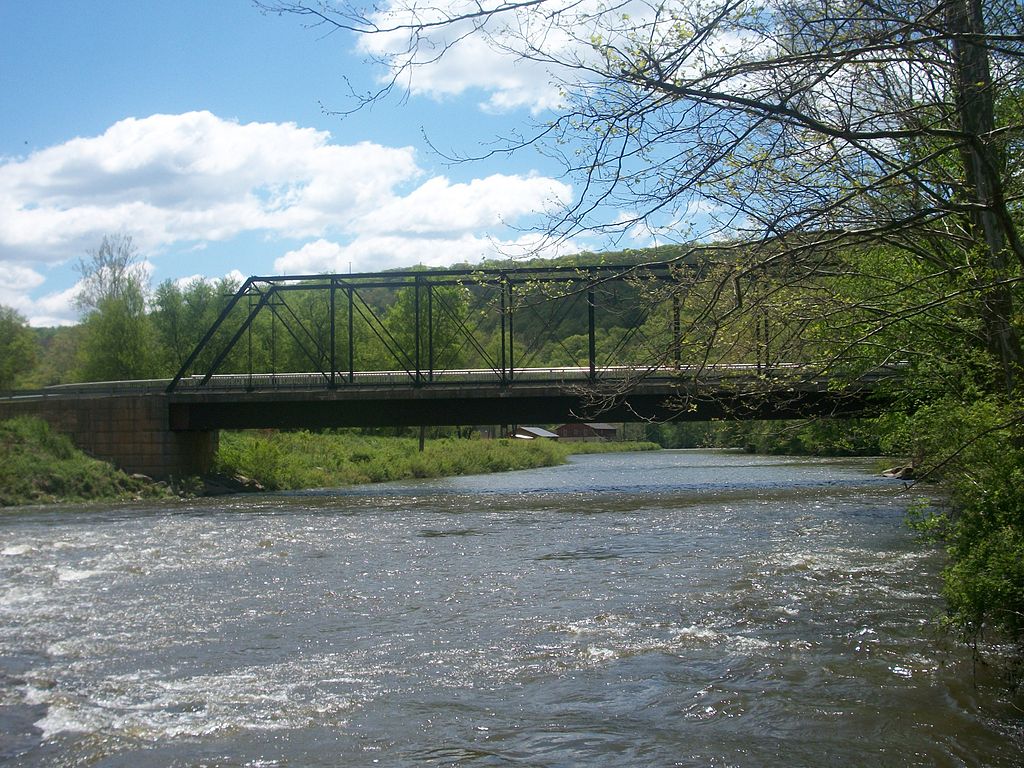 Points of Interest and Local Resources
This page is always under construction! More links will be added as they are viewed and checked. Contact us with your suggestions.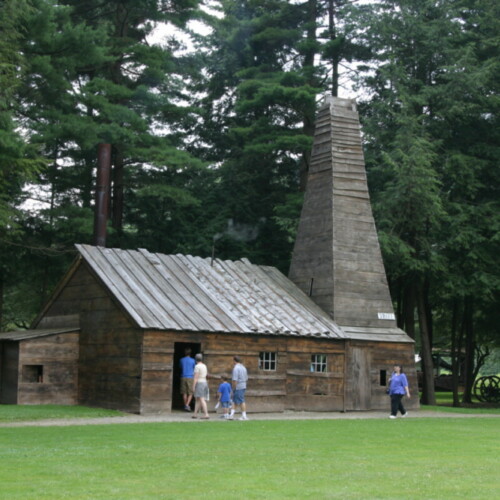 Drake Well Museum and Park
Birthplace of the modern petroleum industry, August 27, 1859. Drake Well Museum tells the story of the beginning of the modern oil industry with orientation videos, exhibits, operating oil field machinery and historic buildings in a park setting. The trailhead for the Oil Creek State Park's paved bike trail begins here as well. We encourage you to add this to your itinerary for your visit to our area.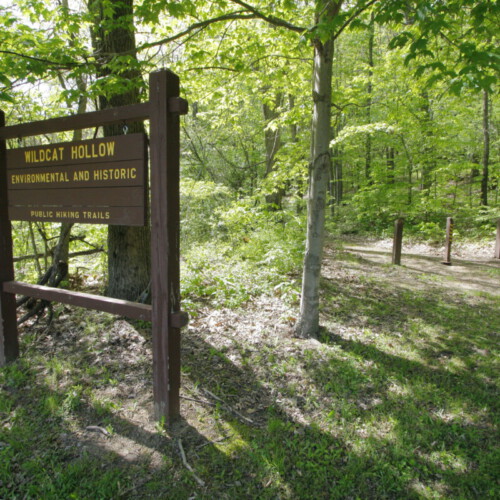 Oil Creek State Park
The Oil Creek Valley is the site of the world's first commercial oil well. Oil Creek State Park tells the story of the early petroleum industry by interpreting oil boomtowns, oil wells and early transportation. Scenic Oil Creek carves a valley of deep hollows, steep hillsides and wetlands. Our excursions take you through the park, but you will want to visit the park for the paved bike trail, 52 miles of hiking trails, fishing, skiing, sledding and just exploring the great outdoors.

Also check out:
This website contains some history information regarding the early oil industry.
The Oil Creek & Titusville Lines provides freight service between Rouseville and Titusville, PA in northwest Pennsylvania. This area is prime hardwood lumber territory, as well as a natural gas production area.
Founded in 1956, the Lake Shore Railway Historical Society, Inc. (LSRHS) is a 501(c)(3) all-volunteer educational organization operating a railroad museum on the grounds of the former New York Central Railroad passenger depot in the borough of North East in Erie County, Pennsylvania
A nonprofit organization with plans to restore the building for use as a railroad museum and community center.
The WPMRM is a nonprofit organization located in Gibsonia, PA, whose purpose is to promote and preserve the history of railroads in Western Pennsylvania through the hobby of model railroading.
Started in 1985 by a group of volunteers interested in preserving and promoting Greenville's railroad history.
Museum of transportation.
The Pennsylvania Railroad Museum, in Strasburg, PA, houses the historical equipment of the Pennsylvania Railroad and a vast collection of other equipment and artifacts.
Housed in an original Ligonier Valley Rail Road station built around 1896.
Various artifacts from the rail, river and local history.
A collection of over 50 cars.
Formed in 1985 to preserve the railroading history and heritage of the Mahoning Valley in Ohio.
Largest family owned 3-Rail layout in the United States. It has over 3,000 thousand buildings, over 7,000  feet of track, hundreds of freight cars, 200+ different types of engines which include steam, diesel, electric, subway, etc.
Located in Conneaut, OH.
The New York & Lake Erie Railroad rail line dates back to the early 1850s. Located in NY.
Built in 1912 by the Buffalo Rochester & Pittsburgh Railroad, located in Salamana, NY.
WNY&P is the railroad with which we interchange at Rynd Farm, our southern terminus. Their connections allow OCTL, our designated operator, to ship freight to, or receive it from, any other railroad in North America. Our line was part of an earlier incarnation of the WNY&P.
The foremost model railroad group in the world. It has 3,500 railroad- oriented links; model, prototype, tourist, and books. If you want it, they have it.
This site has over 11,000 rail-related links, search engine, daily rail news, free classified ads, discussion board, Train Simulator add-ons, and more!
From the steam locomotive to the streetcar and the expansive museum to the preserved station, HeritageRail Alliance is the gateway to railway tourism and preservation.
Web site links to all sorts of railroad-oriented web sites – for-profit railroads, railroad hobby shops, and everything in between. We're listed here under Museums.