WWII Remembrance Ceremony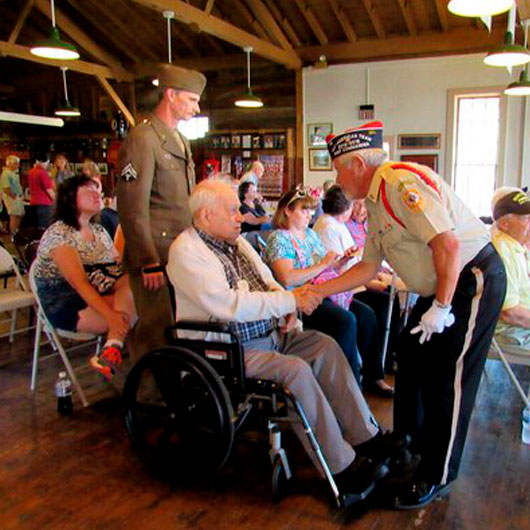 Please join us to honor all veterans, with special recognition given to those who served during WWII.
Program:
Welcome
Presentation of Colors – Honor Guard
Opening Prayer
Pledge of Allegiance
Proclamation
Special Speaker
WWII Veteran Recognition
Benediction
Free & open to the public. Light refreshments.
Event Date and Time:
June 24, 2022 at 6PM
Location:
Please note: There is no train ride; this is a ceremony at the station only.
Reserved seating provided for WWII Veterans by calling 814-676-1733.