Oil Creek & Titusville Railroad
Come ride the rails.
The Oil Creek Valley is world-famous for its past and the people that lived it. We take you back more than 150 years into the heart of Oil Country in vintage cars built by Pullman in 1930. Our main station, Perry Street Station, is an early 1890s vintage freight station located at 409 S Perry St, Titusville, PA.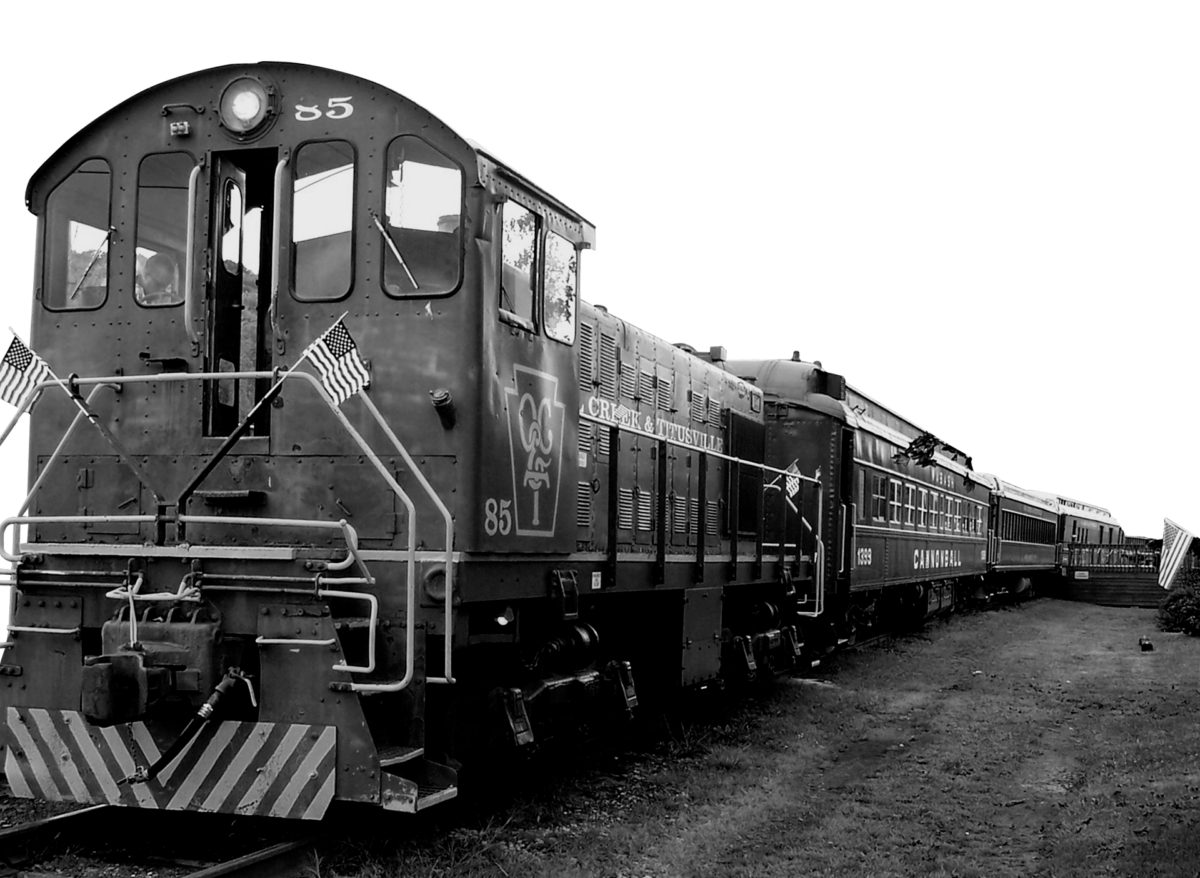 Boarding:
409 S Perry St
Titusville, PA 16354
Visit our Railway Post Office Car, the only one still in operation in the USA!
Be sure to bring your address book – you can mail a postcard or letter right on the train. Each piece of mail receives an official USPS OC&T hand stamp! Snack and beverages are also available on the Railway Post Office car, as well as at our Perry Street Station and Rynd Farm Station.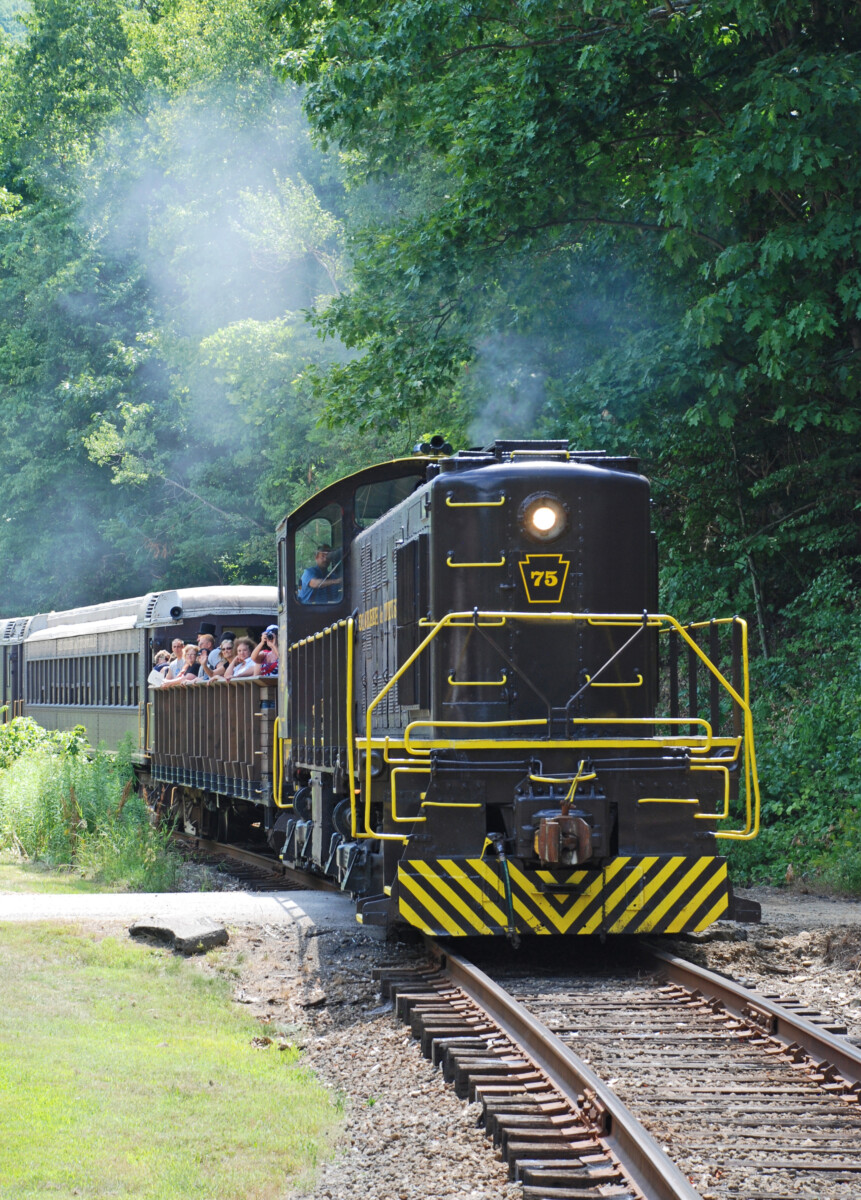 Your 3-hour round trip will take you through scenic Oil Creek State Park, to where oil history began.
You'll learn about the people and places that made up Pennsylvania Oil Country. Your family can share the fun of train travel and relive history. See a variety of wildlife from groundhogs to bald eagles, with ducks, deer, and blue heron, as well as the occasional black bear.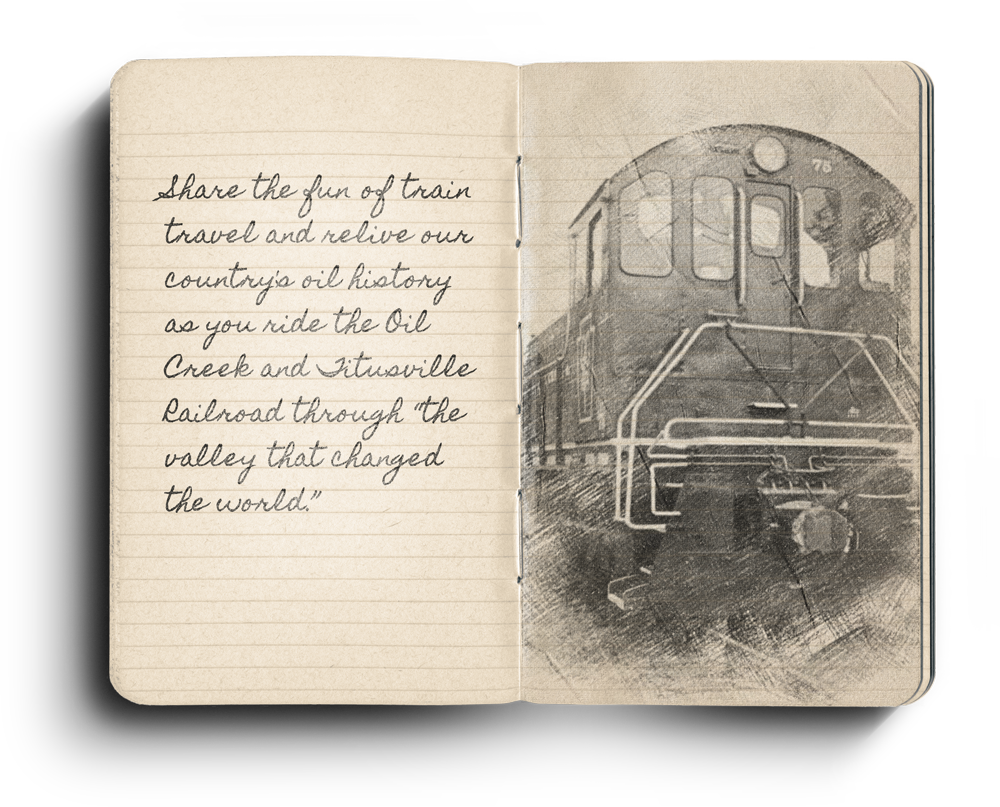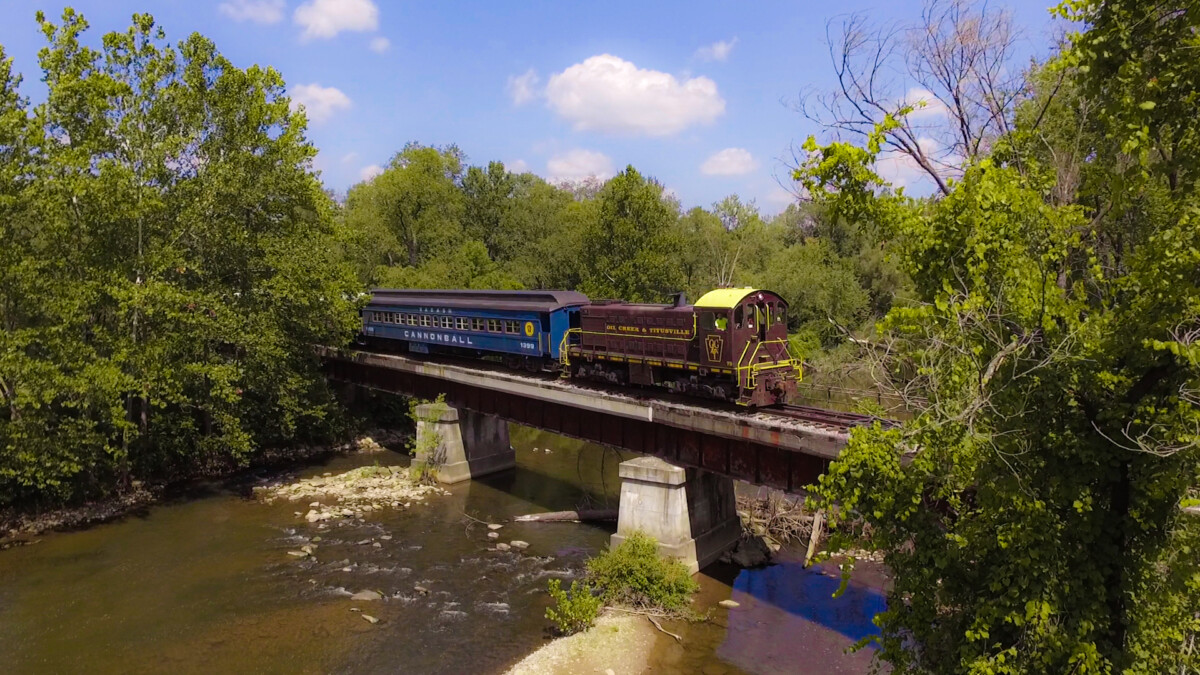 Ride in style on the Wabash, our First Class Car with air conditioning and more comfortable seats.
Seating is limited in First Class and does sell out, so be sure to order your tickets early. (Not available for Murder Mystery Dinners and certain other rides. Please inquire when making reservations.)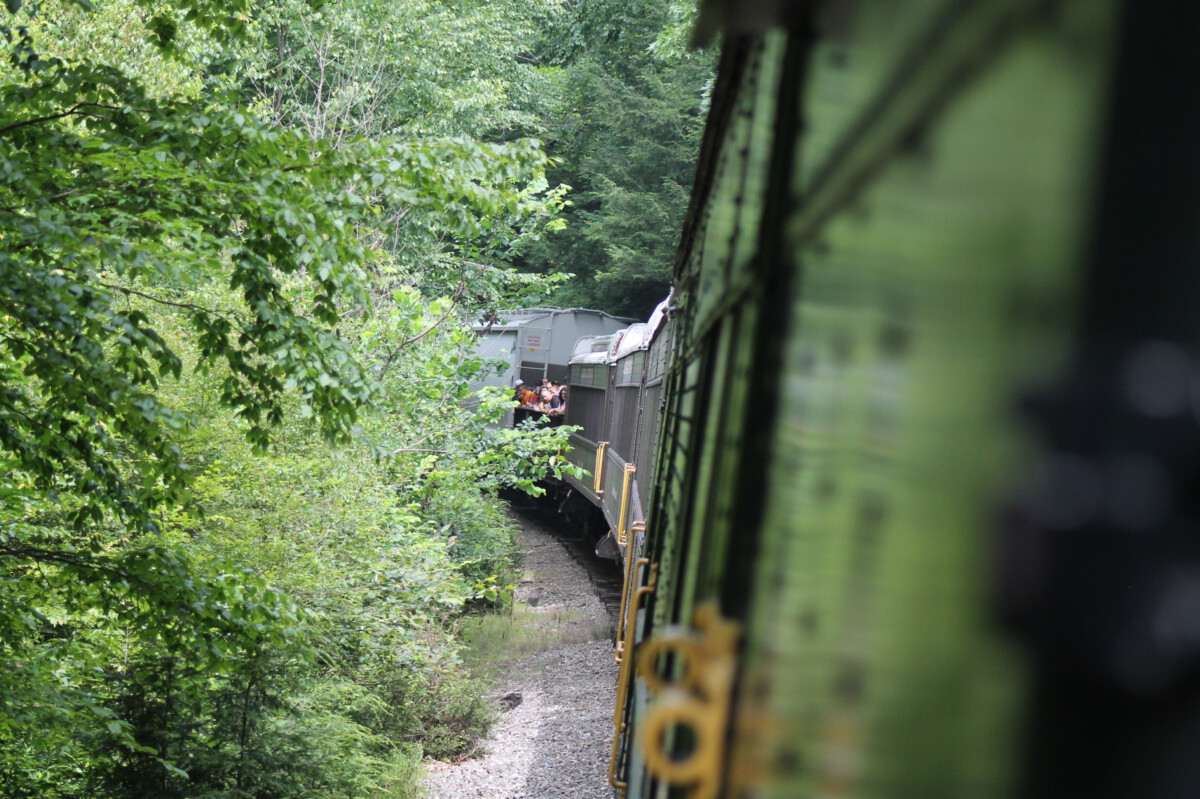 You'll find special attractions…
…like our open air Gondola Car. Weather permitting, you'll have a perfect view of the Oil Creek Valley. (Availability subject to change.)
Be sure to visit our Museum, Gift Shop & Concession Stand at Perry Street Station, open any day we have a train ride scheduled. Concessions available at Rynd Farm Station (halfway point) including ice cream novelties (open June through October only).
We are handicapped accessible.
All of our stations have floor-level boarding platforms and wheelchair ramps. Wheelchair/scooter seating is limited to six on our Railway Post Office Car, with one attendant.
Please note: due to limited space on the RPO car, only one attendant per wheelchair/scooter will be permitted. Since space is limited, advanced reservations are required. Our passenger cars are vintage equipment and cannot accommodate wheelchairs or scooters. Murder Mystery dinners and some special events are not wheelchair accessible.