The Caboose Motel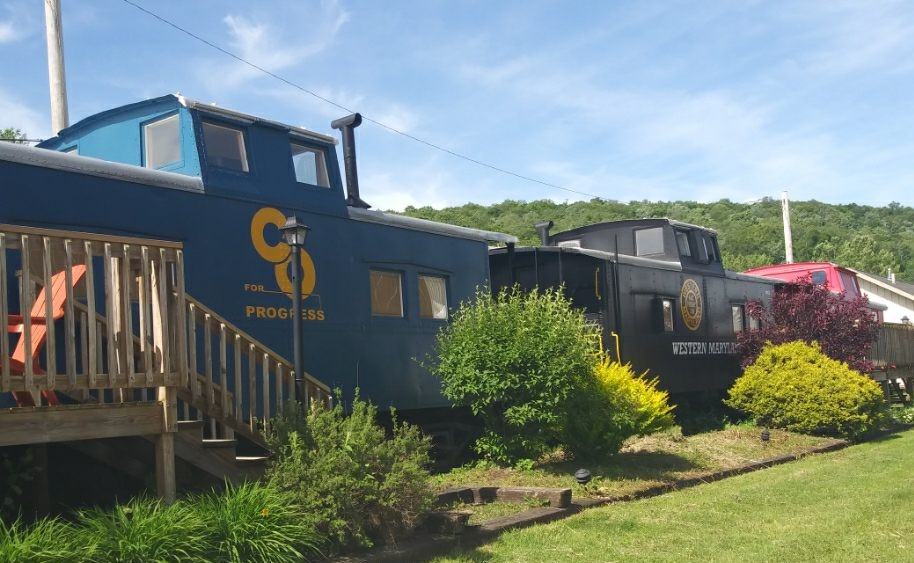 Closed for the season.
See you in 2024! Opening date TBA.
Free Wi-Fi
Want to spend a night (or more) in an actual train car? Come check out the Caboose Motel for a fun and unique experience! The Caboose Motel is located on stationary tracks next to the Perry Street Station of the OC&T Railroad. Each of the 21 caboose cars has its own heat & air conditioning unit, television, telephone, and bathroom with a shower. Choose one king size bed with cupola style windows or two full size beds with bay windows. Three of the cabooses have ramp access for mobility issues – call for details. We even have dog friendly cabooses!
Deck chairs are provided so you can relax during your evenings in the Oil Region. We are located one block from downtown Titusville, five minutes from Drake Well Museum and Park, and the 9.6 mile Oil Creek State Park asphalt paved recreational trail. Be sure to enjoy the Historic Titusville Walking Tour while in town.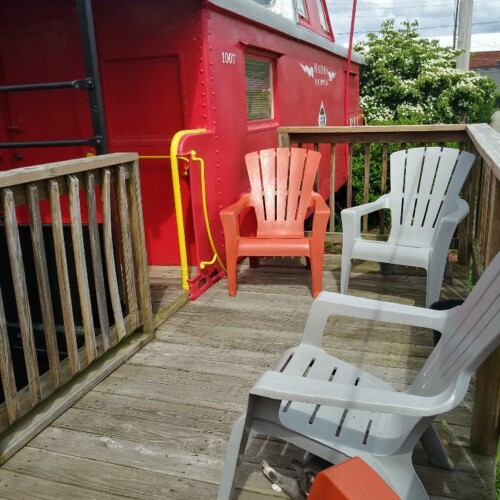 407 S. Perry Street
Titusville, PA 16354
$95 + tax per night
Ask about AAA & AARP
Call today to check availability and to reserve your Caboose.
814-827-5730
Front Desk hours vary. If you get voicemail, please leave a message and your call will be returned as soon as possible.
Visit our Links page for more info on our area.