Regular Season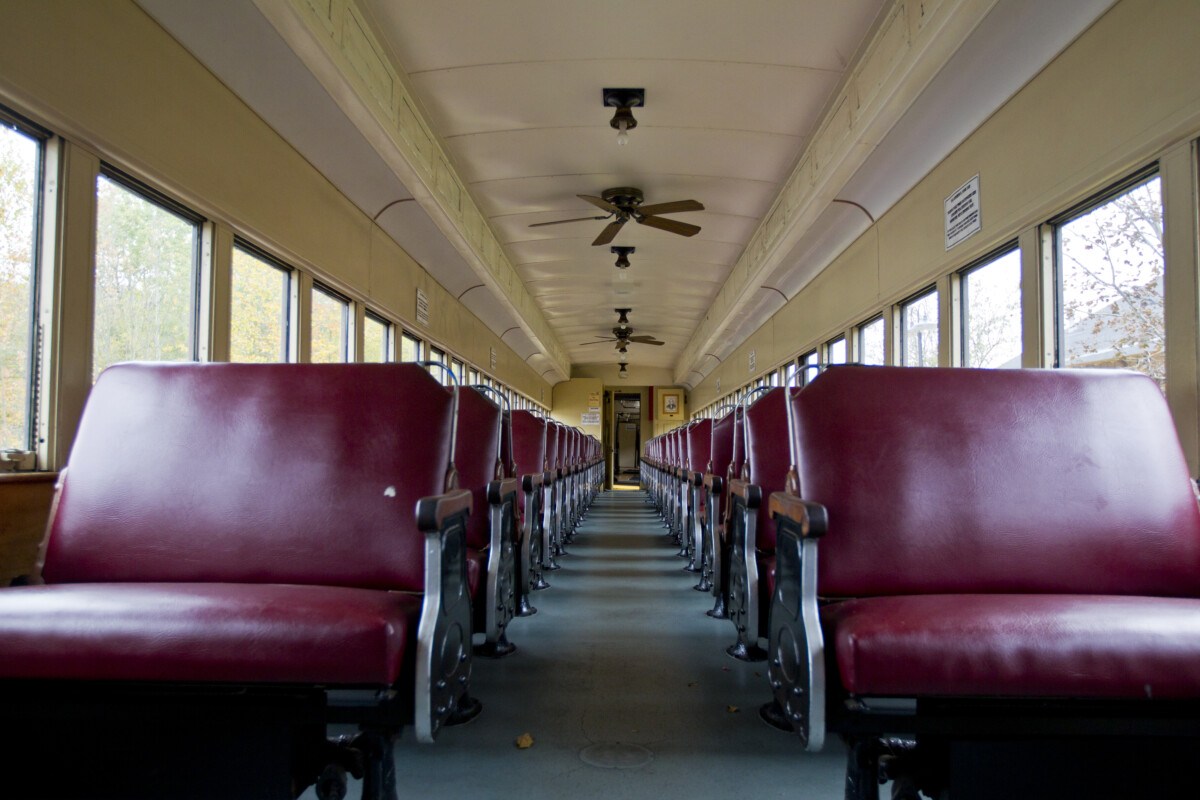 "All Aboard! Tickets, please."
Enjoy a relaxing 3-hour train ride through Oil Creek Valley. Your 3-hour round trip will take you through scenic Oil Creek State Park, to where oil history began.
You'll learn about the people and places that made up Pennsylvania Oil Country. Your family can share the fun of train travel and relive history. See a variety of wildlife from groundhogs to bald eagles, with ducks, deer, and blue heron, as well as the occasional black bear.
2023 Season Begins June 10
June:  Saturdays and Sundays departing at 11 am         
July:  Wednesdays, Saturdays and Sundays departing at 11 am
(Please note:  July 22 and 23 are Special Events so Special Event pricing applies)
August (through the 27th only):  Wednesdays, Saturdays and Sundays departing at 11 am
(except August 12 & 13, departure is at 1 pm)
September:  Saturdays and Sundays departing at 11 am
Click here for October Fall Foliage Rides
Please plan to arrive at least 45 minutes prior to departure.
For Special Events and October check out our Events and Tours page.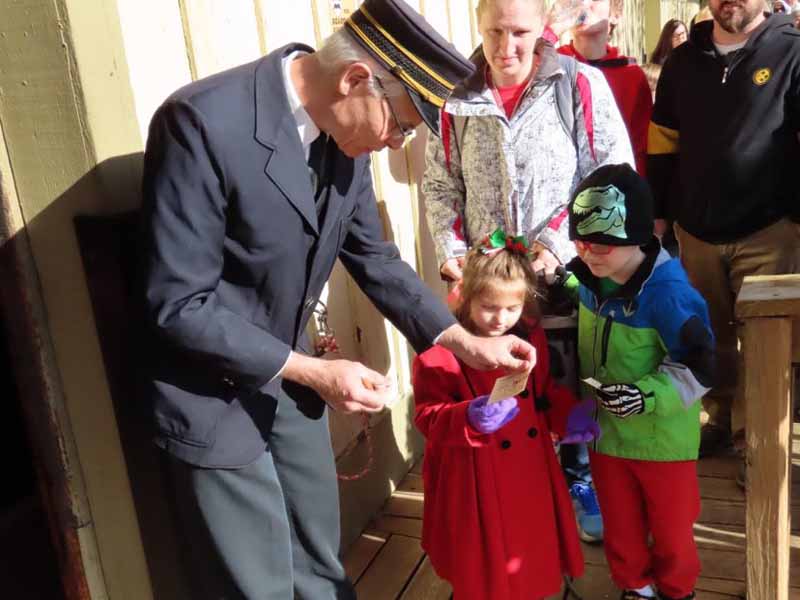 Ticket Prices
First Class:
$40 each (for all ages)
Please Note:  First Class already Sold Out for June 17 & 24, July 12 & 19 and Aug 16
Coach:
Adults – $20 each, Seniors (age 60+) $18 each
and Children (age 2-12) $14 each (under 2 free in Coach only)
Family Special:
2 Adults + up to 2 Children (ages 2-12) just $50
Family ticket good in Coach, June through September only, excluding Special Events.
Click here for info on the difference between First Class and Coach.
Group rates available for 20 or more for regular rides only. Call for rates.
Train Ride Time
Approximately 3 Hours
Train Boarding
409 S Perry St
Titusville, PA
Advanced Ticket Reservations
Advance reservations for weekend rides will not be accepted after 2pm on the Friday prior. Advance reservations for rides scheduled Wednesday – Friday will not be accepted after 2pm on the Tuesday prior. Tickets are non-refundable.
By Phone
Call 814-676-1733
By Email or Fax
Click here to print our Ticket Reservation Form
June through September you can bring your bicycles, kayaks or canoes and ride one-way!
Please Note: The bridge in Oil Creek State Park between the end of the paved bike trail and our railroad station has been closed by PennDot. No word on when this will be open again. For now, access to our station at Petroleum Centre from the paved trail is not available.
One-way tickets:
Adults: $13
Kids: $11
+ $5 fee per bike/kayak/canoe.
Give our office a call for more info at 814-676-1733.  For information on the bike trail or creek conditions, please contact Oil Creek State Park at 814-676-5915. Not available during Special Event excursions.
The time that is listed here and on your ticket is the Departure Time.
Please plan your arrival at least 45 minutes to an hour prior to departure time. We adhere to a strict schedule and anyone not on the train when the whistle blows five (5) minutes prior will not be permitted to board. We thank you in advance for your understanding and cooperation regarding boarding procedures.
Oil Creek & Titusville Railroad reserves the right to cancel any train ride due to circumstances beyond our control.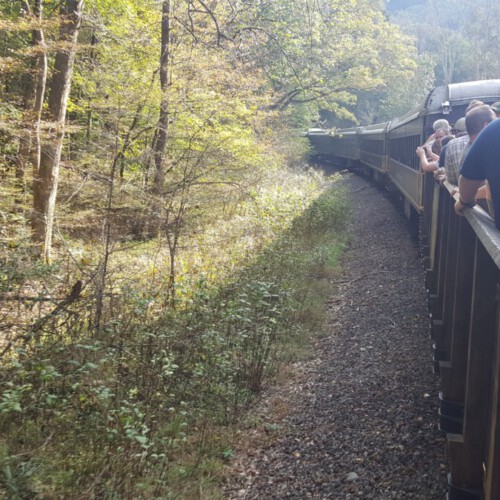 ---
Please be aware we do not have e-tickets. Anyone trying to sell you e-tickets is trying to scam you. You can only be assured to receive verified tickets for any of our events by contacting us directly by phone at 814-676-1733, or by faxing/emailing/mailing reservation form found on our website to us.