Fall Foliage Rides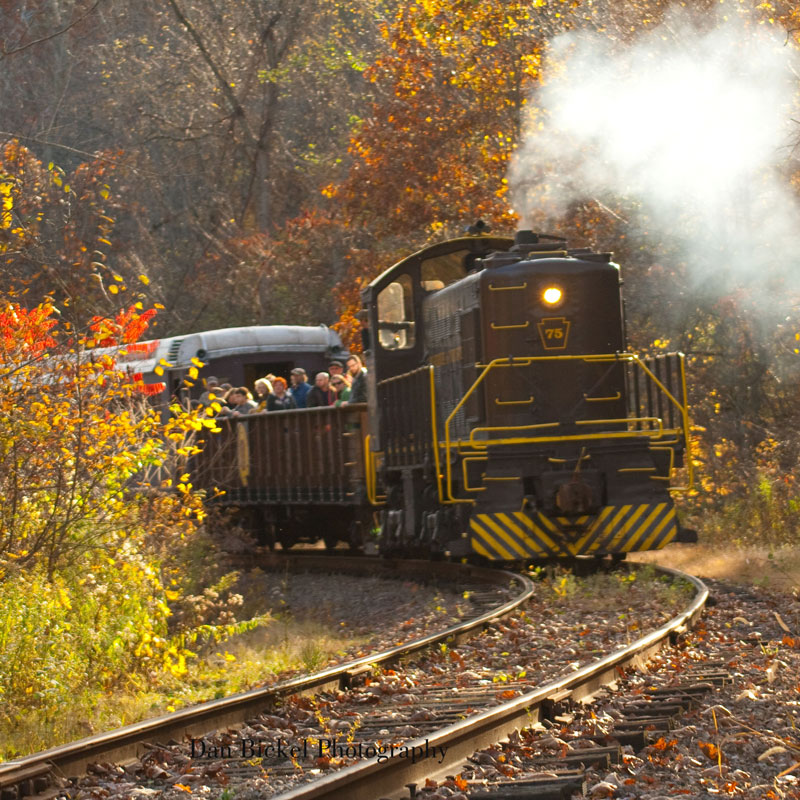 Enjoy a relaxing 3-hour round-trip through beautiful Oil Creek State Park to view nature's colorful display
Traveling at about 12 mph there will be plenty of time for you to enjoy the scenery and snap some great pictures! We strongly recommend making advance reservations, we typically sell out for all dates and times in October.
Event Dates:
Wednesdays October 5th & October 12th
Thursdays October 6th & October 13th
Fridays October 7th & October 14th
Saturdays October 1st, October 8th, & October 15th
Sundays October 2nd, October 9th, & October 16th
Departure Time:
Wednesday through Friday
11:00 AM
Saturdays & Sundays
10:00 AM and 3:00 PM
Please plan to arrive at least 45 minutes prior to departure time
Train Ride Time:
Approximately 3 Hours
Train Boarding:
409 S Perry St,
Titusville, PA
Ticket Information & Pricing:
Regular Ticket Prices Apply
Advanced Ticket Reservations:
Advance reservations for weekend rides will not be accepted after 2pm on the Friday prior. Advance reservations for rides scheduled Wednesday – Friday will not be accepted after 2pm on the Tuesday prior. Tickets are non-refundable.
By Phone:
Call 814-676-1733
By Email or Fax:
Click here to print our Ticket Reservation Form.
More Information:
Dress according to weather conditions. Our Perry Street Station and the Coach cars have heat when needed, but the Coach cars do not have air conditioning.
Oil Creek & Titusville Railroad reserves the right to cancel any train ride due to circumstances beyond our control.
Please be aware: we do not have e-tickets. Anyone trying to sell you e-tickets is trying to scam you. You can only be assured to receive verified tickets for any of our events by contacting us directly by phone at 814-676-1733, or by faxing/emailing/mailing reservation form found on our website to us.