Halloween Train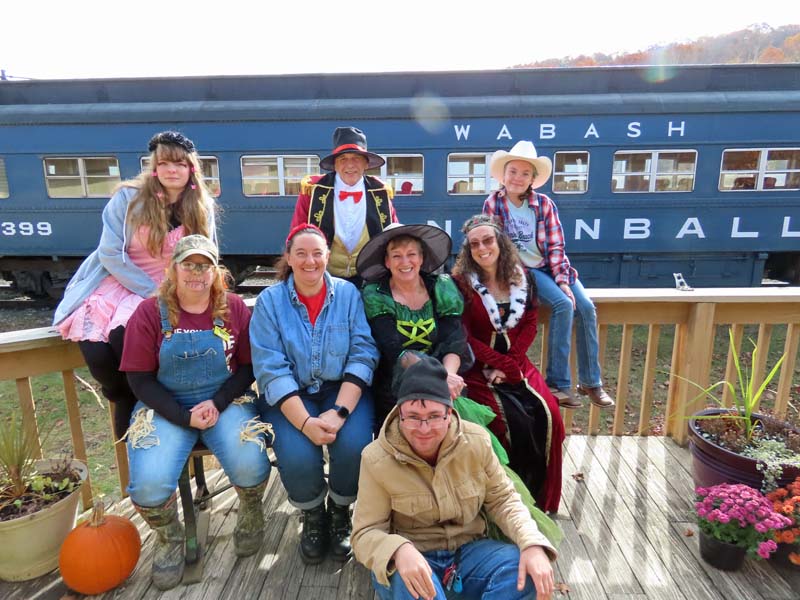 Bring the kids for a 3-hour train ride through Oil Creek State Park to celebrate Halloween.
Enjoy a relaxing 3-hour round-trip train ride this autumn through scenic Oil Creek State Park. Everyone is encouraged to wear a costume, but it is not required. Each child 12 and under will receive a treat bag.
Please note – This is NOT a haunted train ride.
Event Dates:
October 28
Departure Time:
11:00 AM
Please plan to arrive at least 1 hour prior to departure time
Train Ride Time:
Approximately 3 Hours
Train Boarding:
409 S Perry St,
Titusville, PA
Ticket Information & Pricing:
First Class:
$45 per person (all ages) – First Class is Sold Out for this event
Coach:
Adults $25 per person
Seniors (ages 60+) $23 per person
Children (ages 1-12) $19 per child (under 1 are free in Coach only)
Click here for info on the difference between First Class and Coach
Advanced Ticket Reservations:
Advance reservations will not be accepted after 2pm on the Friday prior.  Tickets are non-refundable.
By Phone:
Call 814-676-1733
By Email or Fax:
Click here to print our Ticket Reservation Form.
More Information:
Dress according to weather conditions. Our Perry Street Station and the Coach cars have heat when needed, but the Coach cars do not have air conditioning.
Oil Creek & Titusville Railroad reserves the right to cancel any train ride due to circumstances beyond our control.
Please be aware: we do not have e-tickets. Anyone trying to sell you e-tickets is trying to scam you. You can only be assured to receive verified tickets for any of our events by contacting us directly by phone at 814-676-1733, or by faxing/emailing/mailing reservation form found on our website to us.