Heritage School Tours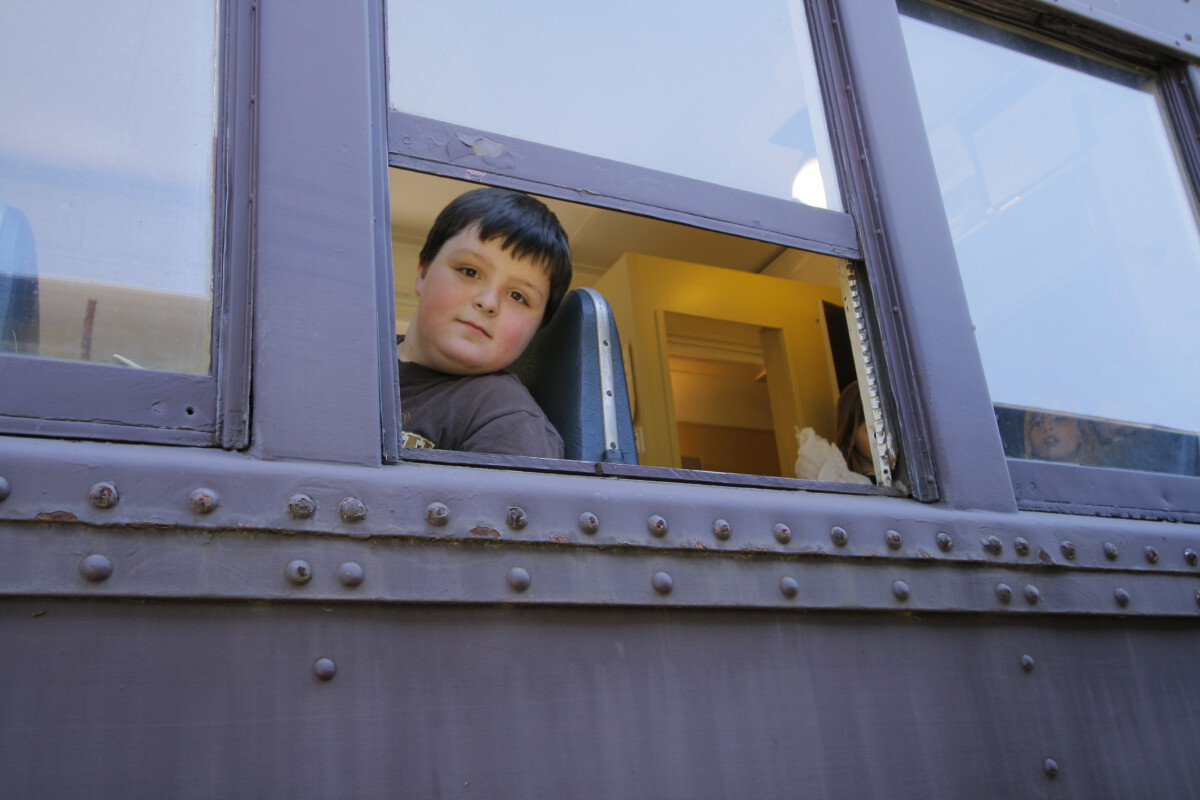 Bring your class to the OC&T for a fun and educational class trip in May or October.
Learn about the world's first Oil Boom in the 1860's and what Oil Creek Valley was like during its peak. See how Mother Nature has now reclaimed this beautiful area, making it a great home for a variety of wildlife. Feel the clackity-clack of the train and the away of the coach cars as you pass through places like Wildcat Hollow, where the gamble for oil was first called "wildcatting". Snacks and souvenirs available for purchase at the Perry Street Station, on the train and at Rynd Farm Station.We also have the only operating Railway Post Office car in the USA – mail a letter or a postcard on the train!
Event Dates:
May 10, 2023
May 11, 2023
May 12, 2023
May 17, 2023
May 18, 2023
May 19, 2023
October 4, 2023
October 5, 2023
October 6, 2023
October 11, 2023
October 12, 2023
October 13, 2023
Departure Time:
Round-Trip and One-Way Boarding South:
Perry Street Station: plan to arrive by 10 am, train departs promptly at 11 am
Drake Well Museum platform: plan to be on the platform by 11 am, train will arrive about 11:05
One-Way Boarding from Rynd Farm North:
Rynd Farm platform: plan to arrive by 12:15 pm, train departs at 12:30 pm
Train Ride Time:
Round-trip from Perry Street Station approximately 3 hours. Round-trip from Drake Well about 10-15 minutes less. One-way trip is approximately 1 hour and 15 minutes.
Train Boarding:
Perry Street Station
409 S Perry St
Titusville, PA.
Rynd Farm Station
173 Old Bankson Rd
Oil City, PA 16301
Ticket Information & Pricing:
Students
$6 for round-trip or one way
Adult
$16 for round-trip, $13 for one-way (one free adult ticket for every 20 students)
Advanced Ticket Reservations:
Advance reservations for weekend rides will not be accepted after 2pm on the Friday prior. Advance reservations for rides scheduled Wednesday – Friday will not be accepted after 2pm on the Tuesday prior. Tickets are non-refundable.
By Phone:
Call 814-676-1733
By Email or Fax:
Click here to print our Ticket Reservation Form.
More Information:
Heritage School Tour rates are for school groups, including home schools, only.
If you are planning to tour Drake Well Museum before the train ride, please note that you will need to contact them directly to schedule their tour as well as scheduling the train ride with us.
Dress according to weather conditions. Our Perry Street Station and the Coach cars have heat when needed, but the Coach cars do not have air conditioning.
Oil Creek & Titusville Railroad reserves the right to cancel any train ride due to circumstances beyond our control.
Please be aware: we do not have e-tickets. Anyone trying to sell you e-tickets is trying to scam you. You can only be assured to receive verified tickets for any of our events by contacting us directly by phone at 814-676-1733, or by faxing/emailing/mailing reservation form found on our website to us.